RAY & KAY
ECKSTEIN CHARITABLE TRUST
CONTACT US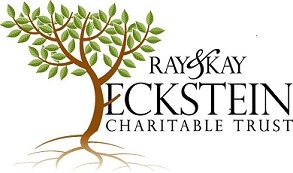 If you have questions, we would ask that you CLICK HERE and read our Frequently Asked Questions section.  If you still have questions or would like additional information, please contact us and we will be glad to assist you.
OUR ADDRESS
Ray & Kay Eckstein Charitable Trust
4965 Village Square Drive – Suite A
P.O. Box 7606
Paducah, KY 42002-7606
CONTACT US
Office: 270-534-8930
Fax: 270-534-8940
"Our greatest joy is knowing that people have been helped."
"We want to make things available to those that would not have any resources to do it."